On the eve of MacWorld, here are 25 signs that you might be an Apple Fanboy.

You have a special Apple Haircut
Your mailbox looks like this
You create your own Apple Fauxtotypes

There is even a competition to see if you can create the next big thing.
[via Core77]
You turn your old Mac into a Mac-o-latern
[via Geeklogie]
Your toilet paper holder is a Mac Mini
You purchased that special someone the iPhone thong
Your marriage proposal is in the form of an iPhone ad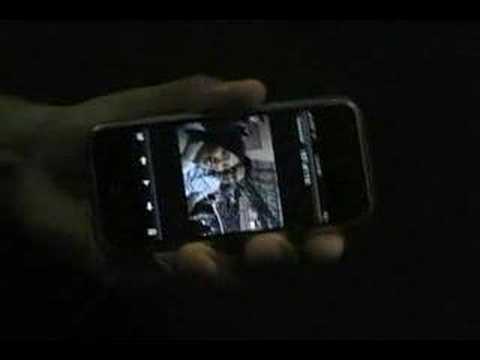 [via Gizmodo – Cult of Mac]
You own a couch made from Mac II's

[via TechEBlog]
You turn a G3 into a Beer Server

[via TecheBlog]
You own Mac Paintings

If you own a Mac painting of any kind, guess what you might be a Fanboy.
You knit retro Mac creations

[via Boing Boing]
You revive old Mac's with new ones

I just love this one. Some Guy in Japan has taken the Mac Mini and placed it in the circa 1989 Mac SE/30. They even get it to work with the grey screen.
You own a Mac fish tank
You show your love for Apple via your set of wheels
Your baby wears Apple inspired clothing
You turn your home into a Apple shrine
This collection of 74 Mac's in one home is a must see.
[via Crave]
You play with Apple Lego-esque toys
Re-creating the early years of Woz and Jobs collaboration the Young Woz and Jobs Playset is a 300 unit limited numbered edition and features meticulous detail. What ideas was Jobs percolating in his subconscious back in 1972? The included mini thought bubble attempts to answer the question.
[ via Gizmodo]
This picture makes you LOL
You wear Apple Jewelry
Your office looks like this
You own one of these T-shirts
You turn old Mac's into speakers
You take a mac mini to play movies on the front hood of your Delorean
Video of Delorean Mac Mini in action available here.
You have iPhone Costumes
LOL People on digg think we stole these displays from apple LOL. But we didn't it's just an LCD tv hooked into a video ipod. We edited the display video and cut out all the zoom out shots. We don't work for apple or anything. I'm a DJ and Bobby is in a rock band. That's part of the ponytail thing LOL.

[via Geekologie]
You have an Apple Tattoo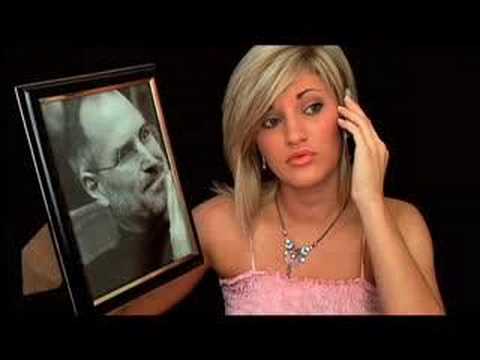 Flicker pool of Apple tattoos here
So, how addicted are you to Apple? Click here to find out