You may or may not have heard of this guy, his name is Isaiah "TriForce" Johnson and he is Nintendo's number one fan. It goes beyond the Nintendo hat, shirt and PowerGlove that he is rumored never to take off – TriForce likes to be first in line for product releases; so much so that he stared camping outside of Best Buy on Tuesday to wait for the Nintendo 3DS to hit the shelves.
See the picture above. That was TriForce back in 2006; the first person to buy a Nintendo Wii in North America (it was autographed by Nintendo President Reggie Fils-Aime).
Now, if I were a manager I would be flattered that a customer was so intent on getting something from my store that he was prepared to stand out the front for the best part of a week – and the manager who was in the store when he got there seemed to be. Then there was a shift change and the other manager called the police to kick him off the block.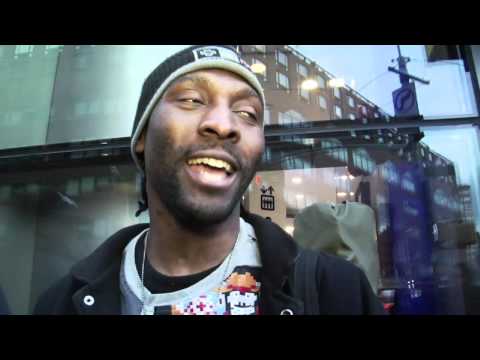 While I am not going to go as far as calling the manager in question racist – maybe he just didn't like a guy loitering around his store – you do have to wonder if he would have acted the same way if TriForce had been a pudgy white guy with glasses. But anyway, let's not play the race card here because it might not be that. For the sake of argument let's assume that the manager would have acted in exactly the same way regardless of skin color. If that is the case he is a dumbass. Seriously, TriForce is something of a name in gaming circles, it draws positive attention to the store – it may bring cameras, it may get other people lining up for the 3DS – lots of good things can come out of having one of the world's biggest Nintendo fans camping in front of your store. Calling the cops to get rid of him is turning your back on a potential mountain of free publicity.
I'm not saying that the manager in question should be fired – he may well be a very nice guy. What I am saying is that maybe he isn't quite management material. He's not seeing the big picture and management types are supposed to be big picture people. You don't kick loyal customers off your block, not when they are giving you free publicity, and especially not when they have the sort of profile that this guy does. TriForce took it in his stride, and he's back but I think Best Buy really owes him some sort of apology, a comfortable chair and free food and drinks anything else he requires to make his camping experience a little more comfortable. [Kotaku]