Japan's Kirin brewery has developed a novel method for keeping beer colder for longer – its latest beverage, "Ichiban Shibori Frozen Draft" comes with frozen foam.
According to Kirin, the -5C foam is able to keep a beer cold for up to half an hour. They say that it also gives the beer a "cool and refreshing texture." So how does it work? The foam is subjected to a process that Kirin has termed "frozen agitation". Air is blown into the beer while it is simultaneously stirred and chilled.
Ichiban Shibori Frozen Draft was launched in Tokyo this month and will start being rolled out in restaurants across Japan from mid-May. The company is said to be planning to expand the line to the United States and Europe.
Cold beer is always awesome, and I am definitely going to have to find myself a restaurant that serves this, but seriously… if it takes you half-an-hour to drink a beer then you are definitely doing something wrong.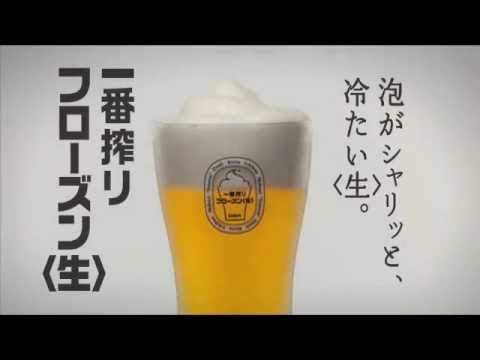 [Source]