The NZXT Hue is a simple thing designed to perform one simple, useless task: Light up your internal PC case with all the colors in the known universe. Initially I was skeptical considering that the package costs 40$ and what it does is rather futile however, after testing one, I bought it.
Sure, this LED lighting kit won't win any popularity contests with any ecology geeks because it does draw at least SOME extra power from your power supply, not much mind you but still more than without it. Furthermore, most people I've spoken about it to consider this accessory to be somewhat of a rodeo clown for PCs, but they're wrong.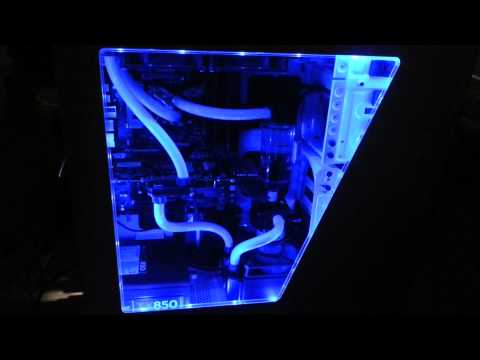 As you can see in the above video, the NZXT Hue makes any old casing look great. I've put mine in my Bitfenix Shinoby white case and suddenly it went from a sleek white case, to a Rembrandt, or a Monet. Even my wife likes it! The LEDs are embedded on a long strip that has one side coated with some kind of incredibly strong 3M glue, making them hard to remove once applied, the smart ones will coat the glue with Velcro and use that to hold it up inside the case.
Would I recommend one? Yes, assuming you can find one. I was lucky enough to wander into a local computer store that had two in stock, but from what I gather, it's something usually ordered through the biggest store in the world: The Internet.